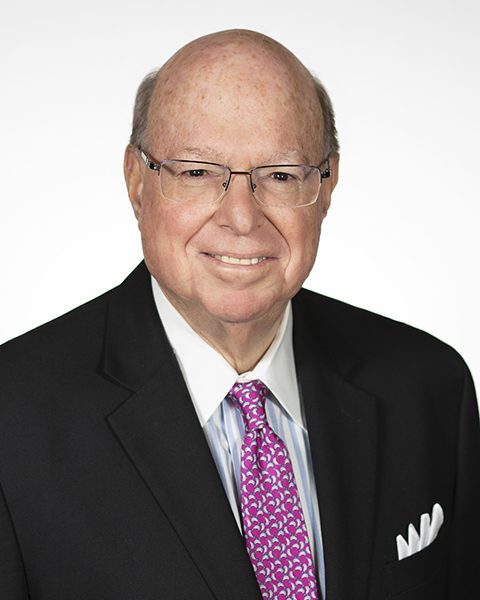 Jim DiBianca
Partner
290 King of Prussia Road
Building 1, Suite 200
Radnor, PA 19087
Printable Bio | Download V-Card
Jim DiBianca, a Partner of Beacon Commercial Real Estate has been with the Firm for approximately 20 years. His background consists of an excess of 40 years of banking, business and real estate experience. Jim's Focus is on the Leasing and Sales of Office Buildings.
Jim's value to his clients is his knowledge of the business, his ability to execute in the market, and his personable, passionate and persistent approach to a transaction.
LANDLORD/TENANT TRANSACTIONS
Allied Universal: Served as executive national broker for Allied Universal for over 10 years. Jim and Jere managed 100+ locations for Allied, completing transaction in every major city in the United States.
Global Tax Management (GTM): Relocated and expanded Global Tax Management's corporate headquarters from Radnor to Wayne, PA.
Drexel University College of Medicine: Facilitated the expansion of the multi-practice presence of Drexel in the Manayunk section of Philadelphia. Drexel has expanded over ten times it's original size.
Anthony J. Billotti & Associates: Worked with the law firm since it's inception on relocation, expansions and extension in Delaware County.
Neducsin Properties LLC: Has worked with Neduscin Properties approaching 20 years. Brought a fully restored former Mill Building of approximately 74,00 SF to 100% occupancy. Works with Neducsin on other Manayunk office buildings.
Dempsey Development & Brokerage: Arranged a joint venture with Dan Neducsin for a multi-unit residential redevelopment in Manayunk.
BB & T (Susquehanna) Bank: Worked with the bank to expand it's retail presence in multiple branches in the greater Philadelphia area. Relocated several divisions of the bank to suburban office buildings. Supported varying size acquisitions of the bank.
EDUCATION & CREDENTIALS
Mount Saint Mary's College, Emmitsburg, MD – B.S., Accounting