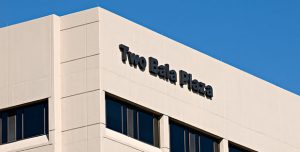 Beacon Commercial Real Estate LLC is pleased to announce successfully completing a Lease transactions for Dr. Joesph Lubeck at Two Bala Plaza, Bala Cynwyd.
On February 8, 2018, Dr. Lubeck signed a Lease for 1,452 RSF at Two Bala Plaza, Bala Cynwyd, PA. Dr. Joseph Lubeck is a neurologist in Bala Cynwyd, Pennsylvania and is affiliated with multiple hospitals in the area, including Crozer-Chester Medical Center and Delaware County Memorial Hospital.
Gene McHale of Beacon Commercial Real Estate, LLC was the brokers in the transactions representing Dr. Joseph Lubeck (Landlord).