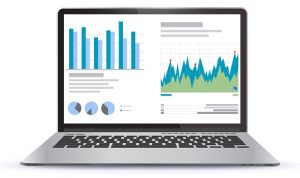 Download the Report Here (PDF) >>>
2018 was a very active year in the Western Suburbs. Every sub-market had good deal flow and a few sub-markets saw rents exceed $40.00 per square foot.
In Bala Cynwyd a 2.8 million square foot sub-market, Tishman Spyer is spending over 30 million in capital improvements at One Bala Plaza. This is a result of Janet Guiliani's renewing Philadelphia Insurance to a long-term lease. Keystone Property Group spent 12.5 million renovating One Belmont Avenue and has received a great response from the market and expect to be 95% leased by Early 2019.
The Main Line Office Market with Suburban Square expanding saw rent push to $42.00 per square foot. Kimco has done an excellent job with amenitizing the property with Lifetime Fitness and new food groups.
Conshohocken which is well located with regional rail stations and 3.8 million square feet of Class A office space have pushed rents between $34.00 – $39.00 per square foot. Bill Glazer of Keystone Property Group was able to land Amerisource Bergen for a 429,000 SF build to suit at $46.00 per square foot. Don Pulver is very close to signing Hamilton Lane to 120,00 SF which will kick off 7 Tower Bridge.
Radnor a well located and amenitized location with Blue Route/Rt 30 access has seen many existing companies with organic growth. Penn Medicine is under construction for a 250,000 SF medical office building expected to be completed by 2019.
Brandywine Realty Trust has done a great job to up-grade their office portfolio with a conference center, food & fitness. Because of the Rail Station, Brandywine Realty Trust has been able to push rent between $34.00 and $42.00 per SF.
The most active market is the King of Prussia/Wayne Submarket. The Road System and the King of Prussia Towne Center has brought a live-work-play environment to another level. Evolve Corporate Center owned by PDC has taken occupancy from 73% – 95% and has seen rents go to $25.50 psf. Equis and Hayden Real Estate are redeveloping a few buildings along Swedesford Road and pushing rents to $36.00 per sf.
The Rubenstein Company has Chesterbrook and Glenhardie Corporate Center under Agreement and expect to close in early 2019. It appears Rubinstein Company will sell off Glenhardie Corporate Center to Buccini Polin Group a Delaware based developer.