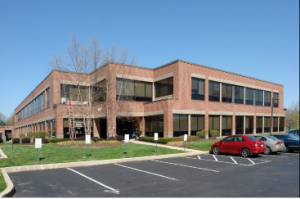 Beacon Commercial Real Estate Announces the Full Lease Up of Norriton Medical Campus at 160-190 Germantown Pike, Norristown, PA.
Beacon Commercial Real Estate LLC is pleased to announce successfully completing three (3) transactions in 2018 at Norriton Medical Campus. These transactions bring the campus to 100% occupancy.
Norriton Medical Campus Tenants Include
IOA RE, LLC, a Professional Reinsurance Underwriting Manager, signed an Amendment dated January 8, 2018 expanding into 2,486 RSF for a total of 13,735 RSF in Building 190. Tenant was represented by David Butera of Gola Corporate Real Estate.
Pediatric Medical Associates extended the term on their existing lease in Building 160 of 3,390 square feet. They have been tenants in the park since 2008. The tenant was represented by Neil Shupak and Justin Bell of Newmark.
Allan Meyers, Inc. will be welcomed to Building 190 in April signing a new Lease Agreement on February 14, 2018 for 3,835 RSF. The tenant was represented by Ed Brooks of Brode & Brooks Inc.
Colin McHale and Gene McHale of Beacon Commercial Real Estate, LLC were the brokers in the transactions representing the Landlord, Franklin Norriton Associates, L.P.