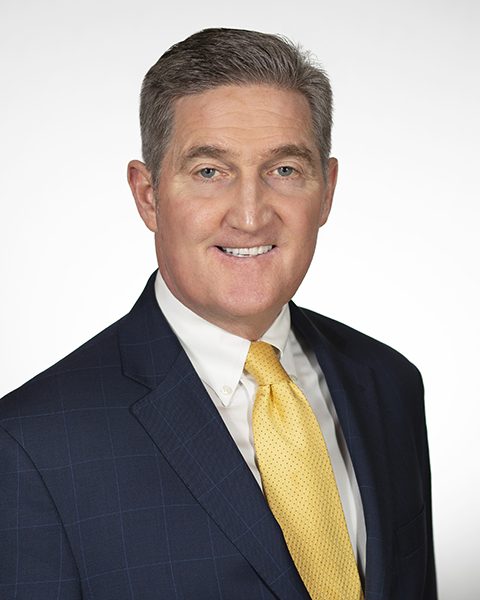 Gene McHale
President
Printable Bio | Download V-Card
290 King of Prussia Road
Building 1, Suite 200
Radnor, PA 19087
Gene McHale, President and Managing Broker of Beacon Real Estate, LLC, has over 28 years of experience in commercial real estate, including the last twenty with Beacon. His expertise is in leasing and selling office and industrial buildings, representing both tenants and landlords.
McHale has a reputation as being one of the most cooperative brokers in the market, and his intensity and work ethic are unmatched. He creates value for his clients thanks to a unique understanding and knowledge of the industry.
LANDLORD REPRESENTATION
• KPG-GSB, LLC A Keystone Property Group, LP project at One Belmont Avenue in Bala Cynwyd, PA
• Monument KPG III, LLC A Keystone Property Group, LP project at 150 Monument Road in Bala Cynwyd, PA
• 225 City Associates, LP A Keystone Property Group, LP project at 225 City Avenue in Bala Cynwyd, PA
• One Bala Group, L.P One Bala Avenue, Bala Cynwyd, PA
• Haverford Property Group Evolve Corporate Center, 983–999 Old Eagle School Road, Wayne, PA.
TENANT REPRESENTATION
• Dicalite: Gene represented Dicalite in their lease transaction for 6,200 SF at 100-200 Four Falls Corporate Center, Conshohocken, PA.
• Weinberg & Associates: McHale represented Weinberg & Associates in their lease transaction for 5,000 SF at 375 E Elm St, Conshohocken, PA.
• Main Line Spine: Gene represented Main Line Spine in their recent lease transac-tions at both 700 S Henderson Rd in King of Prussia and 2 Bala Plaza in Bala Cynwyd.
• System One Holding: Gene represented System One Holding in their long-term Lease transaction for 6,800 SF at Sentry Park, Blue Bell, PA.
• Regency Center: McHale represented Regency Center for a Lease of 3,600 SF of office space at Five Radnor Corporate Center, Radnor.
• CRE Investment Advisors: Gene represented CRE Investment Advisors for a long-term Lease for 6,500 SF at One Presidential Boulevard, Bala Cynwyd.
• Dr. Tim Greco: McHale represented Dr. Tim Greco for a long-term Lease at Two Bala Plaza, Bala Cynwyd
• Zen QMS: Gene McHale represented Zen QMS for a long-term Lease of 4,500 SF at Suburban Square, Ardmore
SALES TRANSACTIONS
One Belmont Avenue, Bala Cynwyd
521-531 Plymouth Road, Plymouth Meeting
101 W. Elm Street:, Conshohocken
146 Montgomery Avenue , Bala Cynwyd
160-190 Germantown Pike, Norristown
125 E Elm Street, Conshohocken
7 Tower Bridge, Conshohocken
631 Montgomery Avenue, Narberth
536 Township Line Road, Blue Bell
295 S. Gulph Road, King of Prussia
836 Lancaster Avenue, Bryn Mawr
Evolve Corporate Center, Wayne
375 E Elm Street:, Conshohocken
15 Kings Grant, Bala Cynwyd
44-46 Haverford Station Road, Haverford
800-840 North Eagle Road, Havertown
101 W. Elm Street, Conshohocken
100 W Elm & 1 W First Ave, Conshohocken
931 Haverford Road, Bryn Mawr
2450 Blvd of the Generals, Norristown
166 W. Main Street, Norristown
101 Ford Street, Conshohocken
727-731 Montgomery Avenue, Narberth
111 N Essex, Narberth 622 Haverford Rd., Haverford
DEVELOPMENT REPRESENTATIONS
The Conshohocken Corner:
Gene represented Keystone Property Group at Conshohocken Corner, where they are planning to develop over 200 million SF of a mixed use project.
One Sentry Parkway:
Gene McHale and Colin McHale represented the Buyer, Provco Sentry 1, LLC who is redevelop-ing the site into a class A office building.
110 Washington Street:
McHale represented the Seller, R&J Holding Company in the $11 million sale of 3 acres of waterfront property in downtown Conshohocken. The buyer, Seven Tower Bridge Associates, intends to develop a premier 15 story, 250,000 square foot office building.
EDUCATION & CREDENTIALS
Temple University, Philadelphia, PA—BS Engineering
Johnson Trade School, Scranton, PA—Associates Degree, Construction Technology
PH: 610.828.0100
M: 215.803.7294
EMAIL: gmchale@beaconcre.com